Brutal Assault Festival
Sun Jan 20, 2019 12:59 am by RespawnedDemon
Hey guys, I'm finally going to Europe to see my first real metal festival. Just bought tickets today. Which of these bands should I absolutely not miss?

https://brutalassault.cz/en/line-up

I'm most excited for Emperor, The Ocean, Anathema, Destruction, Hypocrisy, and the Diablo Swing Orchestra.


Comments: 8
Holy crap
Thu Mar 01, 2018 6:39 am by roughdraft_zero
That west-coast-to-midwest road trip I wanted to make last December to see Panopticon and Alda that didn't happen? I want to make the 9-hour drive to Salem for this bad boy at least as bad.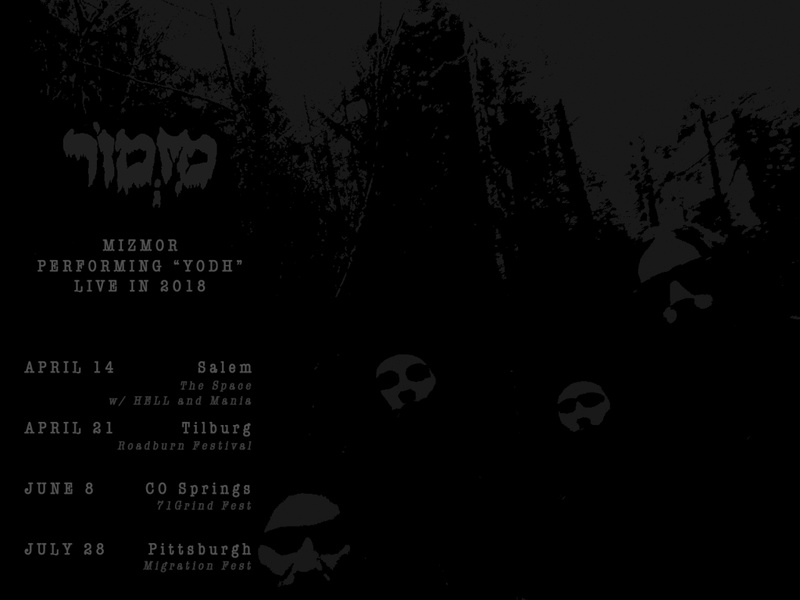 I mean, fuck.


Comments: 44
Lance of Longinus update... that no one asked for
Mon Nov 12, 2018 9:09 pm by Loxx O)))
Finally going to get a damn album out. So, second full length will hopefully be out in time for the 8 year anniversary of the first. The album is entirely demoed out. Now it's just a matter of finding the time to do final recording and mixing. It's a mixture of doom and ambient so really going back to what the first full length was but better, in my opinion. Anyway... Run time is roughly 42 …

[ Full reading ]
Comments: 16
Necronomidol... kind of a gay post from me
Sun Dec 23, 2018 1:59 am by Loxx O)))
If you guys remember back in the IGN days I was fond of pop music and enjoyed my share of J and K pop. Possy was a big fan of Baby Metal but I could never get into the group. It seemed to have nothing to do with metal and was just a thing to catch attention. And there were various people doing metal covers of stuff like Justin Timberlake around that I could enjoy. Anyway, a few years ago I …

[ Full reading ]
Comments: 1
tekashi69 (6ix9ine)
Tue Nov 27, 2018 9:07 pm by Loxx O)))
An example for exactly no one. But this is who he is.




Comments: 0
What are you currently listening to?
Tue May 06, 2008 2:38 pm by Loxx O)))
Parkway Drive - Samsara


Comments: 852
Does anyone have Clair Cassis albums?
Sat Feb 03, 2018 4:17 am by Loxx O)))
I'm trying to get back my blackgaze and other random bullshit. But, from what I can see, Clair Cassis has been wiped from the internet aside from youtube? I'd like to get some mp3s to put on my phone. Any of you guys got the albums? It's fucking amazing that the Velvet Cacoon albums were unobtainble years ago but I snagged all of them no problem tonight... and now Clair Cassis is the one that …

[ Full reading ]
Comments: 3
New Monarch! album
Wed Nov 22, 2017 4:09 am by Loxx O)))
You guys heard it? It's dope.

Sunn O))) heavy but with more momentum. I suppose an outsider could say it all sounds the same... To me, it's a continuation of Black Becomes the Sun on Omens. My second listen right now... so good. I love this band.

https://profoundlorerecords.bandcamp.com/album/never-forever


Comments: 0
Statistics
We have 225 registered users
The newest registered user is Possyishero

Our users have posted a total of 93304 messages in 3952 subjects

Who is online?
In total there are
6
users online :: 1 Registered, 0 Hidden and 5 Guests
jeffnogo
Most users ever online was
75
on Tue Oct 25, 2011 12:58 am